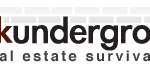 March 27, 2012 | Source: Brick Underground Sure, New York City owners (and even renters) will pay a premium to live in a doorman building. But it's not enough just to have one. They want a doorman who's actually good.
We grilled some NYC brokers about what makes a doorman great in the eyes of a buyer.
Here's the scoop on what makes them stand out ….and what makes them truly suck.
1. Serious about security
While opening doors and helping with your heavy bags is certainly nice, most buyers want doormen for security–they want to know that someone is guarding the building and keeping track of who comes in and out.
"Before I moved into my building I thought my doorwoman was so mean because she is very by the books," says broker Douglas Heddings of Heddings Property Group.
"But now that I know her I appreciate her strictness.  I have two small kids and I want to know they're not letting any strangers into the building.
On the flip side, there are nightmare doormen (or doorwomen) who fall asleep on the job – sometimes literally.
"They have to know who everyone in the building is — that's really what you have a doorman for," says Sotheby's real estate broker Ellen Kapit. "I hate the doormen who fall asleep at night."
2. Friendly and helpful
A good doorman greets you cheerfully, preferably by name, and is always ready to lend a hand.
"What makes a doorman stand out for a buyer first and foremost is his overall demeanor," says Danny Moyal of Citi Habitats.
"[Buyers] often comment when a doorman is perceived as being particularly friendly or helpful," agrees Heddings.
A bad  or indifferent doorman, on the other hand, almost seems to go out of his way to ignore you.
"One time I was knocking on the door and I had bundles, and the doorman was talking to someone inside the lobby," says Kapit. "He motioned for me to wait a minute. And I'm thinking, 'You're kidding me right?'"
3. Goes above and beyond
The most desirable (and most popular) doormen are those who go above and beyond the call of duty.
"The common thread–whether it's from a broker or buyer or seller's point of view–is when the doorman goes over and beyond their basic duty of opening the door.  It's always impressive when they act more like a building ambassador," says Kapit.
The questions clients ask, according to Moyal, are: "Does he do more than just help with the door? Does he/she hold an umbrella when you are exiting a cab in the rain?  Assist with groceries or heavy packages? Good doormen truly care about their building's residents," he says.
When citing examples of outstanding service, Heddings recalls a doorman who picked up his son's prescription at CVS during his lunch hour and a doorwoman who fed his daughter's pet frogs while his family was on vacation.
"I've also had doormen who will offer to install appliances and paint on their days off.  Some of these guys are just incredible," he says.
4. Knows when to keep his (or her) mouth shut
Your doorman sees and hears most things that goes on in your building, including those embarrassing moments when you stumble in at 3 a.m. after a little too much to drink.
A great doorman is someone who can keep these things in confidence. A gossiping doorman is a liability.
"In my building there's someone who, because of this person, everyone in the building knows everybody's business.  And I mean, I know some really private things about some people – it's just so inappropriate,"  says Heddings.
Unfortunately it can be difficult to spot a gossipy doorman before you move in. 
But if "the doorman starts out by saying, 'Don't tell anyone I did this for you'  when they give you keys without written permission," that could be a red flag that he doesn't take what other people say seriously, according to Heddings.
5. Can gauge the audience
Call it a hunch if you will, but some doormen just know when it's appropriate to strike up a conversation – and when it's not.
"There is a very fine line between acting courteous and friendly, and being nosy and overbearing," says Moyal. "Good doormen know when to engage and interact with residents… and when to stay quiet."