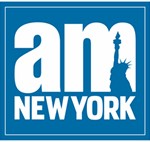 July 19, 2012 | AM New York
NYC's brokers are the ultimate insiders – the ones who know what's available before anyone else. They also spend their days in and out of buildings, apartments and neighborhoods, so when they decide to buy or rent they often have a good idea of exactly what they want.
We spoke with 10 of New York's busiest agents to find out what sold them on their apartments, what they feel they're missing, and what their dream places looks like.
As it turns out, just like the rest of us, they want more space, better views and often, a tony Central Park West address. Read More…