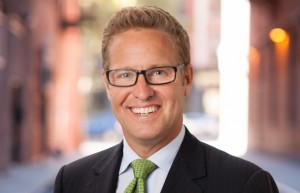 I am back and so is True Gotham! It has been way too long since I have played an active role in the content and life of this blog. 6 years of running The Heddings Property Group kept me away and basically forced me (not really as everything is a choice) to sell out to outside writers which often amounted to considerable fluff. It has hardly been "dispatches from the front lines of NYC real estate," but it will be going forward.
The Heddings Property Group was recently absorbed by Shaun Osher and The CORE Group and I have enthusiastically accepted the position of Executive Vice President of Sales for the company.

This new role has me overseeing nearly 100 Manhattan real estate agents which will give me access to the front lines like never before.
I am sincerely looking forward to once again bringing you relevant and timely content on all that is the incredible Manhattan real estate market.
For those who followed this blog in the past, I am sorry for my departure from what once meant a great deal to me!
But, I'm baaaaaack!