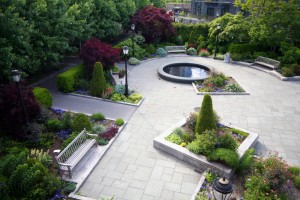 When people think of New York, images of huge buildings, skyscrapers and the like come to mind. It may not be the greenest city, but efforts have been made to make it more eco-friendly. NYC proudly says that there is less pollution in the Big Apple compared to Los Angeles or Beijing. Continued improvements are being made for increasing the air quality in the city.
Mayor Bloomberg has promised public greenspace 10 minutes away from every New Yorker's residence. The number of bike lanes has already been increased, and although the efforts will not be felt immediately, these will surely be a good start for a clean air in NYC. In the heart of the city, the accumulation of pollution is quite hard to avoid, that's why green-seekers opt to head out in the suburban places, considered as the finest areas for eco-friendly living.
Battery Park City, Manhattan
A community started the promotion of green living few years ago, and their main idea is the Battery Park City, a waterfront with high green standards. Within this place, there is a parkland, basketball courts, green fields for walking, jogging, cycling and the like. When it comes to outdoor recreation, this is considered as the no. 1 rival of Central Park.
Features of the neighborhood include the following:
A place for the affluent, living is split with 21 rental, condominium and co-op buildings.
Newer buildings' starting cost is $1.5 million.
A one-bedroom unit on the older buildings cost more or less $585,000.
This is where people will find the Solaire, equipped with a multiunit LEED-Platinum residential structure, which recaptures rainwater, uses a heating and cooling mechanism, and provides clean air within the units.
Tottenville, Staten Island
Want to stay within the city? At least try living within Tottenville. This is the southernmost neighborhood with a tiny downtown, library, small boutiques, and old churches. People can find 19th century homes along the streets and everyone are friends in this place, it's like you're not even in NYC.
Here are some details about the area:
Home prices range from $375,000 to $850,000.
Wolfe's Pond Park is just nearby, attracting the beach lovers and tourists.
Feel the history of NYC through Tottenville's Main street.
Forest Hills Gardens, Queens
Forest Hills is surely surprising, especially for the first time visitors. This is a 126-acre land in Queens, and people can find Tudor mansions, stone homes, tree-lined streets, parks, and historic churches. It is indeed a beautiful place. This is actually considered as one of the oldest planned communities, it even dates back to 1908.
Little information about Forest Hills and its neighborhood:
It is a home for the upper middle class NYC residents and professionals, including the lawyers, doctors, as well as bankers.
Home prices range from $750,000 to about $4 million.
Park Slope, Brooklyn
New York City Sanitation Department has renowned Park Slope as the city's second highest recyclable statistics, about 27.1%. It's location which is near the Prospect Park helps in the green department a lot, giving acres of green wonderland to the residents. Aside from that, the neighborhood has new plans regarding ecological programs and the like. There are even new restaurants that serve organic meats, fruits, and vegetables.
Park Slope home prices range from $550,000 to $3 million, depending on the type of home.
These places are just few of the many eco-friendly locations in New York. Hopefully, more green places will be built for the residents of the area. For more information on New York City – Luxury Condos CLICK HERE to speak with Doug Heddings.