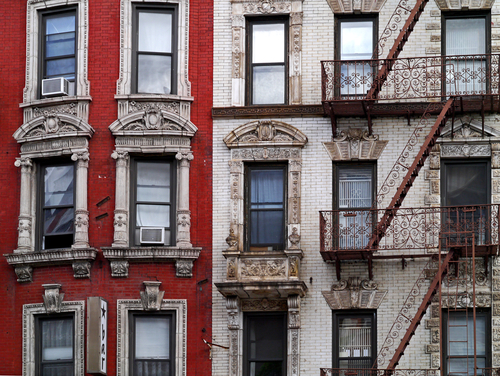 One of Downtown Manhattan's finest neighborhoods is East Village. It lies in the east of Greenwich Village, south of Gramercy and Stuyvesant Town, and just north of the Lower East Side. Within the said village, there are a number of smaller neighborhoods, two of which are Bowery and Alphabet City.
This neighborhood was once considered as a part of the Lower East Side, however, through time it began to develop on its own. In the late 1960s, culture and art flourished, especially when it comes to the music scene. This had become the center for the exchange of culture in all of New York, a home for several artistic movements.
How it All Started for East Village
East Village is previously known as a farm owned by Dutch Governer-General Wouter van Twiller. In 1651, the deed was given to Petrus Stuyvesant, and his family owned the property for the next seven generations. And as years passed by, many multi-unit buildings were constructed. There was an increasing number of political, social and recreational clubs too.
It was in the1960s that its name, "East Village", was recognized by the people. Newcomers and real estate brokers liked the name and it was later on adopted by the media. Eventually, New York Times declared that the name should definitely be East Village.
Things to See in East Village
The architecture in the area ranges from 6 story buildings to high rise towers and new developments. People can mostly find coops and condos in the area, with a  generous number of small rental structures all throughout the village. Aside from that, there is a wide selection of restaurants that can surely make every tummy full and satisfied. And many of the establishments here are open for 24/7.
If you are craving for different kinds of foods, here are the best restaurants in the area:
Caracas Arepa Bar
Degustation
Graffiti Food and Wine Bar
Kafana
Pylos
Taureau
As for coffee shops and a place to chill during Sunday afternoons, here are the most visited places:
Abraco
Ballaro Café
Bluebird Coffee Shop
Café Orlin
Everyman Espresso
Ninth Street Espresso
Paradis To-Go
But if its health and fitness centers you're looking for, you're still on the right neighborhood. These are the best centers in the village:
Crunch
Citifitness
Dolphin Fitness Clubs
Element Beauty Lounge
Iron & Silk Fitness
Russian &Turkish Baths
Tamago Skin Care
Of course, East Village is a good place for shopping too. Some of the nice places to shop are the following:
AuH2O
Azaleast
Continuum Cycles
ENZ's
NYC Velo
The best attractions in East Village are:
Bowery Club
The Life Café
The Nuyorican Poet's Café
The Public Theatre
The Stone
The Strand Bookstore
St. Mary's Church in-the-Bowery
Tompkins Square Park
The nightlife here is quite alive too. Partygoers will never get bored with the great selection of clubs and party place. Here are some of the best there is.
Black &White
Joe's Pub
KGB Bar
McSorley's
Pyramid Club
If you're looking for a place to settle in, this is surely one of the finest neighborhoods in downtown Manhattan. The culture is diverse and there are definitely a lot of things to see. For more information on East Village – Luxury Condos CLICK HERE to speak with Douglas Heddings.