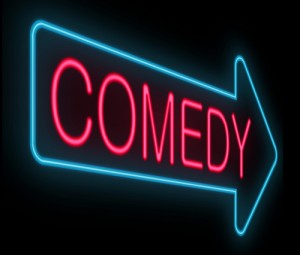 They say there's nothing better than a good laugh to boost your mood. If you are in need of a laugh or if you simply enjoy watching comedy shows then you should not miss the New York Comedy Festival on November 7 – 11, 2012. New York City is a place where big-name comics hold performances all year-round. Thus, no one can say that New Yorkers don't know how to have fun. Still, when the New York Comedy Festival comes to the city, everybody's attention is redirected towards this amazing event. The show brings together old favorites and rising stars and has become one of the most popular events in the country.
This is truly the biggest comedy festival in the US. It features more than 150 performers and over 10 venues. It includes big names like Kevin Hart, Robin Williams, Aziz Ansari and Ricky Gervais. Some of the most important venues will be the Madison Square Garden, the Carnegie Hall and the Apollo Theater.
The New York Comedy Festival had its first edition in 2004 and in 2012 it will celebrate its 9th year. The Festival is produced and organized by Carolines on Broadway and the Comedy Central. Over the years, New York City stages have accommodated numerous big names that took the time to stop by the Festival. Some of the comedy stars who have participated in this extraordinary event were Craig Ferguson, Sarah Silverman, Louis C. K., Andy Samberg, Brian Regan, Joy Behar, Tracy Morgan, Dane Cook and Denis Leary. All these great comedians have performed in famous venues including Carolines on Broadway, Avery Fish Hall, the Hammerstein Ballroom, the Beacon Theatre and Town Hall. At the same time, the New York Comedy Festival has presented panel discussions at 92Y TriBeCa and 92nd Street Y and Paley Center for Media and improv and sketch comedy at UCB Theatre. Therefore, the event has a little something for every comedy lover out there. In 2007, a new event was introduced as part of the New York Comedy Festival. It was called "Stand-Up for Heroes" and it was organized in honor of the Bob Woodruff Foundation. That year, the stages were filled with stars like Bruce Springsteen, Robin Williams, Tony Bennett, Ricky Gervais, Regis Philbin, Jerry Seinfeld and Conan O'Brien.
This year, every day will include a highlight. On November 7th don't miss the performance offered by Ricky Gervais and John Hodgman. The event will take place at the Town Hall. It will be a simple chat, but it will be full of jokes and laughter. On November 9th make sure to watch "Buried Alive!" by Aziz Ansari. The star from "Parks & Recreation" will offer a memorable show. November 9th will also feature a special performance by Patton Oswalt. Saturday, November 10th will feature most of the important shows offered by Bill Maher, Kevin Hart and Jim Gaffigan. The most expected show of the Festival will take place on November 11th and will be held by Robin Williams and David Steinberg.
For more information on New York City Luxury Condos, CLICK HERE to speak with Doug Heddings.