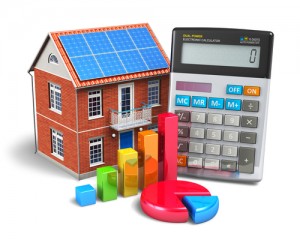 New York City is a fabulous city where everyone would like to live in. The nightlife, the people, the numerous attractions, crowded streets and the yellow cabs make it a famous, popular and attractive metropolis. So, you have all the reasons to move to the "City that never sleeps". Still, you should know that buying an apartment or a house in New York City can be quite expensive. If you're on a budget, the best option is to rent an apartment. There are dwellings that can be rented for hundreds of thousands of dollars, but there are also condos that cost a couple of thousands of dollars per month. Thus, if you have a set amount of bucks, let's say $2,600, here is what you can find. For this price, homes are quite decent and they're located in popular and safe neighborhoods.
The first option would be an apartment located in Williamsburg, Brooklyn. This attractive apartment can be found at 84 South 1st Street and it features a balcony, large windows and a huge living room. It also has a built-in closet.  The kitchen has the finest finishes, custom cabinets and stainless steel appliances from Blomberg, Bosch and Broan. The monthly rent is $2,500 and it requires no fee.
Next, you might want to take a look at the following apartment situated in Long Island City. The monthly rent for this one is $2,595. The dwelling measures 650 square feet and has only one bedroom. It features a large bathroom and huge windows. Additionally, it comes with radiant heated floors. The condo building is located at 26 – 26 Jackson Avenue and has numerous amenities such as doorman, gym, roof deck, sky gym and outdoor kitchen. The apartment is available unfurnished and furnished and pets are not allowed in the building.
Another option would be a beautiful 3-room condo in West Village. It's situated at 210 West 10th Street and because of its location it costs $2,675 per month. The kitchen area is gorgeous. Even though it's small, it is equipped with all necessary appliances: refrigerator, cabinets, oven / stove etc. The bedroom is spacious. Pets are allowed in this building that also features a wonderful roof deck.
If you're looking for something more convenient, you should look at the following condo in Park Slope. It measures 800 square feet and has 2 bedrooms. The monthly rent is $2,550. The apartment is spacious and it features skylights and decorative mantles. The building situated at 335 First Street has all the utilities included and offers free Wi-Fi. Not to mention that it's located close to the Farmers Market, 6th and 5th Avenues and Byrne Park.
The Upper East Side will surprise you with a 2-bedroom apartment located at 343 East 66th Street. The dwelling is quite large and it costs $2,575 per month. It features numerous windows and it's very sunny and bright. The large bath and the kitchen have been recently renovated and they have a modern design. Last but not least, take a look at the duplex situated in the Upper West Side. It has one bath and a half bath, a balcony and a beautiful fireplace. It costs $2,700 per month.