Once upon a time not that very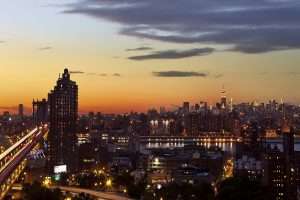 long ago, a real estate brokerage opened that offered its agents massages at their desks, use of a car service, fancy candy (yes, fancy candy) and even a program that promised to match an agent's personal charitable donations up to a certain amount. Needless to say, the bells and whistles proved to do nothing for the success of the real estate agents and even less for the consumer who chose to work with these agents. No surprise, this structure also contributed in large part to said brokerage operating in the red since inception.
In recent months, it seems the tides have changed. Agents whom I meet from this particular firm and other firms who share a similar "smoke and mirror" style are seeking a drama free environment with business development and marketing support that will help them better serve their buyers and sellers and, in turn, increase productivity. As an agent's productivity increases, so does the profitability of their brokerage which creates a positive cycle that contributes to innovation and growth for everyone. Additionally, wise agents seem to have discovered that with this increase in their business production, massages, car services and even fancy candy is constantly at their disposal.