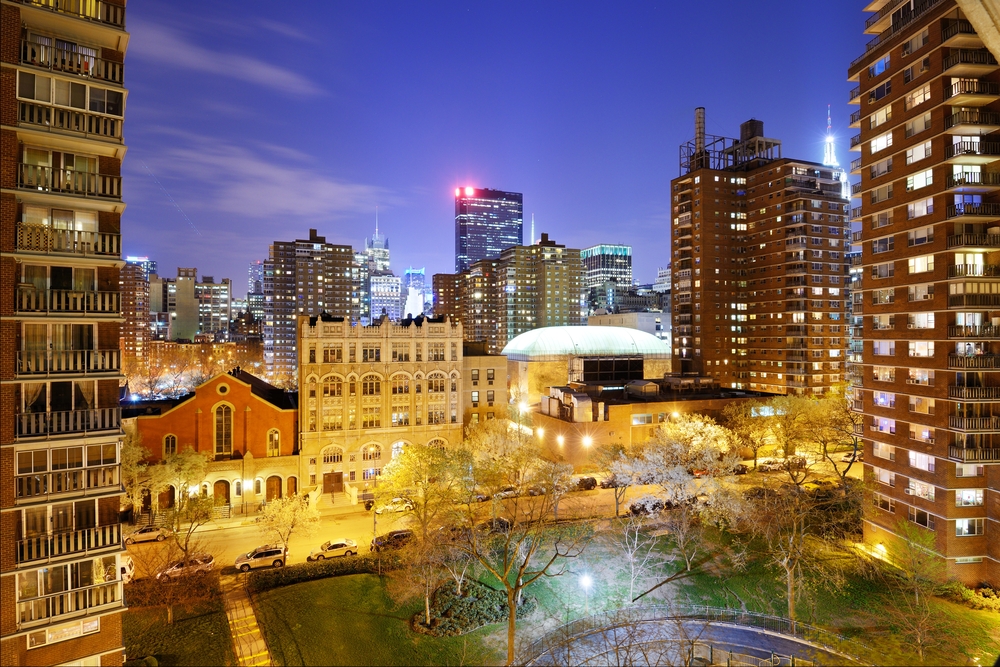 While many people define Manhattan as having three regions: Uptown, Downtown (Lower) and Midtown, the boundaries between Downtown and Midtown Manhattan are a bit blurry. For this reason, a fourth region referred to as the area between Downtown and Midtown is sometimes identified as a separate region. This region typically includes those neighborhoods that are located between 14th Street and 34th Street.
Neighborhoods that are typically included in the region that is defined as being between Midtown and Downtown Manhattan include:
Brookdale
Chelsea
Flatiron District
Flower District
Gramercy Park
Kips Bay
Meatpacking District
NoMad
Peter Cooper Village
Rose Hill
Stuyvesant Square
Stuyvesant Town
Union Square
Waterside Plaza
Some of these neighborhoods are quite small and are not very highly populated. The Gramercy Park neighborhood, for example, is mostly a small, fenced-in private park located within the Gramercy Park Historic District. The park, which measures just 2 acres, is the only private park in the city and one of only two within the entire state. Only those who live around the park and who pay an annual fee have a key to enter the park. The sidewalks and streets around the park are open to the public, however, and are popular for jogging, walking dogs and strolling.
The Meatpacking District, on the other hand, is much larger. The neighborhood covers 44 acres of land and is characterized by its irregular street patterns. In terms of residential structures, the Meatpacking District mostly offers townhouses and rowhouses. As the name implies, the district was also once a key area for meat slaughter and packaging. Today, the area is still quite active in this industry, though only 35 of the area's 250 slaughterhouses were still there in 2003. On May 30, 2007, the district was added to the National Register of Historic Places.
The neighborhood of Chelsea is also of great historical significance, having been added to the National Register of Historic Places in 1977. The neighborhood is largely residential, consisting of a mix of apartment blocks, tenements, city housing projects, renovated rowhouses and townhouses. The retail businesses located within the district are largely ethnic and reflect the social diversity of the neighborhood. The western part of the district is also considered to be the center of the New York art world, with numerous art galleries located throughout the neighborhood.