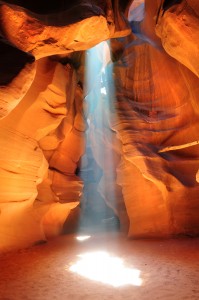 Living in an ordinary house is just too main stream. If you are someone who is always out for adventures and a person who doesn't settle for less, there is one very interesting property for sale in the market these days. What do you think about getting a cave house? This might be absurd for most people, but there are still a few out there who would like to make such a purchase. It might be you or a friend of yours, so, do check out the Cave for sale in Arizona.
A cave house is not very common these days, in fact, this has not crossed the minds of most people. It takes a great deal of creativity to build a cave house, and only those with the right talent can build something as awesome as the cave found in Arizona. This house is specifically located at Bisbee, Arizona. Who would have thought that people can still live on a cave at this time?
But why buy a cave house? First of all, one of the main reasons that people come looking for a house like this is because it is a rare find. There are a limited number of cave houses for sale these days, and only few really do have an aesthetic appeal. The cave house that is on sale today is not something out of the ordinary, this is the house that anyone will certainly love, despite the fact that it's built within a cave.
According to the property owner, their cave house took about a year and a half before the blasting was done. In addition, it took more than a decade to finish the whole house. People can safely assume that the money spent on this property will be worth it. It is a house built with passion, overflowing with creativity. And rest assured, the residents would not be feeling like cavemen when they are under the roof of the said cave house.
The architecture of the house is what the owners are most proud of. It is certainly one of a kind, a cave house found only in Arizona. Living in such a house can be very comfortable. Not only that, the quality of the land is superb too. People often describe the place as an oasis or paradise, like the place does not exist on Earth. The property comes with natural spring, filling several pools around the house. There are also some patios, walkways, and stairs to add access around the area. It is somewhat like your very own park, right in the walls of your property.
And when it comes to the size, it is certainly a great catch. Paying only up to $1.5 million, you can already own a 2,980 square feet cave house, equipped with three bedrooms and three bathrooms. The ceilings are quite high, contrary to what most people can imagine. There is a gourmet kitchen too, and natural light can reach all areas of the house.
Live an adventurous life and get yourself the cave house in Arizona.