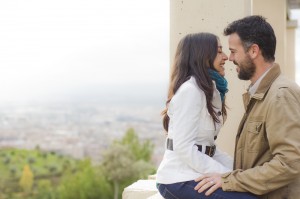 Manhattan's luxury condos have long been of interest to buyers from Latin American countries.  Even throughout the economic downturn, Latin American buyers have been scooping up high-end Manhattan real estate, although the countries from which these buyers originate is always changing.
Largest Latin American Buyers Continue to Change
Buyers from Argentina have recently charged ahead of Brazilians as the biggest buyers of luxury condos in Manhattan, mirroring a trend that has also been seen in Miami.  However, a shift seems to be occurring.  Buyers from Venezuela are starting to amp up their purchases on the island, and have recently bought several multi-million dollar penthouses at One Museum Mile.
The reason for this shift could be the upcoming elections in Venezuela in early October.  Wealthy Venezuelans are anxious to get their money of the country before there is a possible shift in power.  Henrique Capriles is challenging President Hugo Chavez, and the race is known to be a close one.
International Buyers Strong in Manhattan
Not only are Latin American's buying up luxury properties in Manhattan, but many foreign buyers are active in the market.  In 2011, a report issued stated that overseas buyers account for one third of New York City condo purchases.   They also represent 15 percent of total purchases in Manhattan.
Although these numbers are strong, it is still down from its peak in 2000.  At that time, nearly 30 percent of buyers in Manhattan were foreign. The largest purchasers of luxury properties are from Russia, China, Brazil and Argentina.  At the turn of the millennium, the biggest foreign buyers were from European countries, with most coming from Ireland.
The weak American dollar is the reason behind many of these foreign purchases.  Condo sales have outweighed co-op sales in the last year, and foreign buyers are a big reason for that.  Foreign buyers most often purchase properties with cash, so they are not affected by the recent tightening of the credit market.
Foreign Buyer Sets Record
Foreign buyers are also behind the recent increase in new development, and the most expensive condo ever sold in New York was purchased by a Russian buyer, composer Igor Krutoy.  In 2011, Krutoy purchased a 6,000 square foot condo in the Plaza Hotel.  The sale price for the 12th floor condo was a staggering $48 million.  After making offers on upscale properties all over the city, Krutoy finally decided to make an offer that couldn't be out-bid.  The unit has incredible views of Central Park, although the unit does not comprise the entire 12th floor.