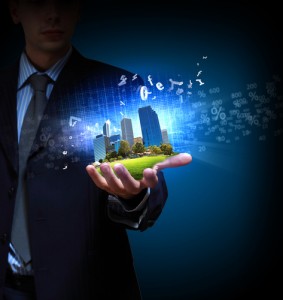 Buying property in New York City can be a confusing process.  There are many different types of homes available, so which one is best for you?  Probably the most difficult distinction to make is the difference between owing a condo vs. owning a co-op.  They may seem similar, but how they operate is, indeed, different.  Here's some information to help determine what's best for you.
New York City Co-ops
Just what is a co-op anyway?  It may surprise you, but the majority of all apartments available to buy in the city (and nearly all apartments that are pre-war) are in co-op buildings.  What makes a co-op unique is that you don't really own your apartment.  You own a share in the corporation that owns your building.  How many shares you own is determined by how big your apartment is.
In general, co-ops aren't as expensive as other forms of property in New York.  However, co-op owners are charged fees that cover such things as heat, hot water, building maintenance and staff.  These fees can be more costly than in other types of property, but unlike other properties some are tax deductible.
The most difficult aspect of owning a co-op can be the process of purchasing it.  Co-ops are run by a Board of Directors, and all prospective tenants must be approved by this board before they can buy.  This process can be intimidating, time-consuming and extremely detailed.  Prospective buyers will need to provide detailed financial and personal information.
Some disadvantages to owning a co-op include some boards limiting the amount of the selling price that can be financed, requiring a higher than normal down payment.  Also it can be difficult to sublet a co-op; rules are different in each individual building.
New York City Condos
Condos are beginning to replace co-ops in new residential construction in New York because the purchase process is generally much easier.  Purchasing a condo is like buying a home – you actually own the property and each apartment has its own deed and tax bill.  However, this flexibility can often come with a higher price tag.
Buyers can usually finance a larger portion of the selling price in a condo – as much as 90 percent in some cases – meaning less money needs to put down.  There is no Board of Directors to deal with when buying a condo, and condos can be sublet in most cases.  Maintenance fees are generally less than co-ops as well.
While having this freedom is attractive to many would-be buyers, it also means that condos are generally more expensive in New York than co-ops.  And unlike co-ops, monthly maintenance fees are not tax deductible.  Since co-ops make up the largest percentage of properties available for purchase, it also makes finding a condo more difficult in the city.
Which option is best for you?  While co-ops and condos can seem exactly the same at a glance, they do in fact operate differently.  It is important to know just what is going to be expected of you when owning a co-op vs. a condo before making a commitment to buy.
More Information on New York City Co-ops and Condos
For more information on Manhattan Real Estate & Luxury Condos CLICK HERE to speak with Doug Heddings.