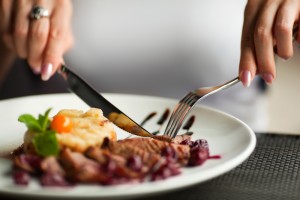 The NYC restaurant week is a bi-annual event held in Jan/Feb and June/July. It is an excellent opportunity for foodies to try out the city's most delicious meals without having to spend tons of cash on a 3-course menu. The week will begin on January 14, 2013 and it will last until February 8, 2013. When it comes to prices, the bistros will present average prices of $25 for a 3-course lunch and $40 for a 3-course dinner.
Restaurant Week in New York City is your chance to try out the city's best meals without spending a fortune. If you want to attend the bistros, reserve a table by calling in advance. Have in mind that during weekdays the restaurants are not that crowded, and you'll be able to enjoy your meal in peace. This year, over 300 restaurants in NYC will take part in the restaurant week event.
About the Organizers
Every year, the NYC Restaurant Week is being organized by NYC & Company. The goal of the whole event is to highlight some of the city's most enticing eateries. There are numerous bistros in NYC that are too expensive for the average individual. Hence, the event is their opportunity to delight in exquisite meals without spending too much money. Several of this year's participants are:
Monkey Bar
Tribeca Grill
The National
Indochine
Haru
Nobu
Craftbar
David Burke Townhouse
The Dutch
Menus & Prices
For $25 you'll have the chance to taste delicious menus such as specialty soups and salads, Chicken Parmigiana, steaks in red wine, salmon fillet and more. Every individual has his own preferences when it comes to food. So even if you're vegetarian, you can still delight in some amazing grub at Restaurant Week in NYC. If you're looking to sweeten your day, make sure to try out the desserts. Lime pies and chocolate cakes are among the most preferred desserts.
There's nothing more soothing than a fancy night out in the Big Apple. Restaurant Week is also about socializing and finding out more information about the cooking secrets of some of NYC's most well known chefs. For $25 you can have the most delicious lobster bisque with brandy and a special sauce, while for dessert feel free to try out a delicious fruit salad.
Most bistros are accepting reservations through www.opentable.com as well. The online booking service is extremely easy to use, and during Restaurant Week it is hunted by hundreds of individuals looking to enjoy a delicious dinner at the most affordable price. Restaurants 'menus during the event are limited, but they still include a plethora of dishes from where customers will opt for the most eye-catching ones.
Restaurant week in NYC happened for the first time in 1992 when someone came with the idea of tweaking the exorbitant prices of the city's best bistros to allow everyone to benefit from a fancy meal without having to pay too much. Over the years, more and more restaurants were willing to take the challenge, and now over 300 bistros in NYC are taking part in the amazing winter event.