The Famous Folks You're Likely to Come Across in New York City
There's no doubt the bustle and attractions of New York City are intriguing and exciting. In the last decade alone, roughly one million new people have moved to New York, bringing the population up to just over 8 million. New York has long been a center of culture, business, international relations, and the arts, and boasts one of the most diverse populaces of any city on the planet, bringing together a community that defines the term "melting pot."
The fascination with this city is compounded by the fact that some of today's hottest celebrities call it home. Good food and amazing theatre opportunities aside, one of the strongest lures to the Big Apple for many is the chance to brush up against their idols. The mere possibility of seeing Denzel Washington, Anne Hathaway, Neil Patrick Harris, or Carmelo Anthony walking down the street is enough to inspire some to move to New York in a heartbeat.
Depending on where you live in New York, the number of celebrity sightings can vary greatly. The vast majority of celebs live in the Upper West Side, making up 71 of the 237 celebrities tracked by Rentenna. A large number of actors also make their home in the Upper East Side, Greenwich Village, Tribeca, Soho, and Chelsea, with between 14 and 20 celebrities living in each neighborhood.
Do you want to know who lives where? Let's look at some celebrities you might see out and about on the streets of New York, as well as some details about the amazing apartments they call home.
Upper West Side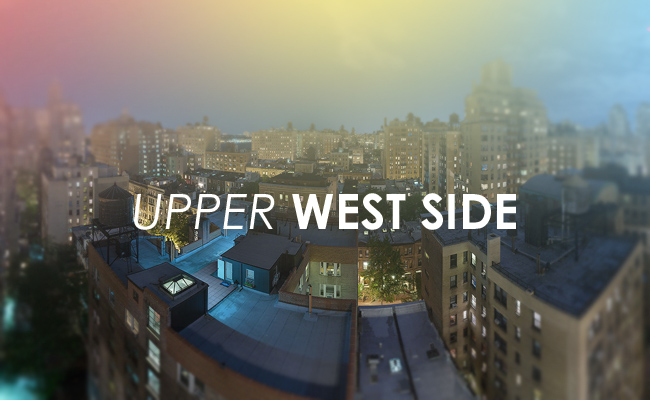 Average rent per month in the Upper West Side for apartments with a doorman run $3,350 for a 1 bedroom and roughly $4,800 for a 2 bedroom. Robin Williams, one of the residents of the Upper West Side, pays $15,000 every month for a 4 bedroom apartment. This is 11% more than the average price
 Other celebrities in the Upper West Side include:
Al Pacino
Alex Rodriguez
Antonio Banderas
Angela Bassett
Glenn Close
Diana Ross
Robert DeNiro
Matt Damon
Sting
Judy Garland
Tina Fey
Bono
Denzel Washington
Steve Martin
Steven Spielberg
Tiger Woods
Faye Dunaway
Harvey Weinstein
Upper East Side
The average rent in the Upper East Side is $3,200 for a 1 bedroom and $4,600 for a 2 bedroom. For an apartment building without a doorman, the prices are roughly $1,000 less. Kelly Rutherford, one of the inhabitants of the Upper East Side, pays $10,500 for a 2 bedroom, a price that is 128% higher than the average.
Other famous Upper East Siders include:
Bill Murray
Joan Rivers
Mia Farrow
Spike Lee
Christopher Walken
Donald Trump
Drew Barrymore
Ricky Martin
Tom Brokaw
Greenwich Village, East Village, and West Village
The average rent in the East Village for a 1 bedroom with a doorman is $3,300, as compared to $4,200 in the West Village. Prices increase as you move west through the Village, but celebrities continue to pay well over the average where ever they are. Jim Carrey, for example, pays $25,000 a month for a 2 bedroom apartment in the West Village. This is 381% higher than the average monthly rate.
 Some other famous tenants in the Village area include:
 Greenwich Village
Alec Baldwin
Julia Roberts
Anderson Cooper
Leonardo DiCaprio
Tom Cruise
East Village
Britney Spears
Cher
Amanda Seyfried
Alan Cumming
West Village
Daniel Radcliffe
Brooke Shields
Sofia Coppola
Liv Tyler
Tribeca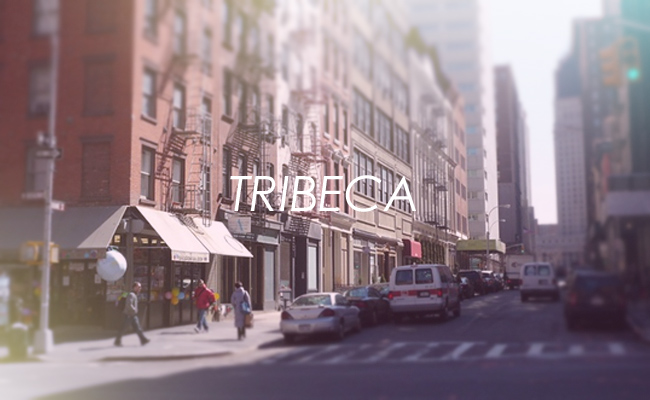 For an apartment building in Tribeca with a doorman, the average rent for a 1 bedroom is $4,200. For a 2 bedroom apartment, the average is $5,800. Some of the famous celebrities who share this neighborhood include:
Jon Stewart
Billy Crystal
Beyonce
Meryl Streep
Jay-Z
Jennifer Connelly
Soho
In Soho, the average price to rent a one bedroom apartment in a building with a doorman is $4,500. The average price for a 2 bedroom is $6,000 dollars. Dakota Fanning pays $10,000 for her 2 bedroom apartment, which is almost twice the average. Other famous people making their home in Soho are:
Daniel Craig
Kelly Ripa
John Mayer
Samuel L. Jackson
John Bon Jovi
Justin Timberlake
Some rather famous celebrities can also be found outside of Manhattan, in the Park Slope, Brooklyn Heights, or Williamsburg regions of Brooklyn. These include Patrick Stewart, Steve Buscemi, Kerri Russell, and Maggie Gyllenhaal, to name a few. Some of these actors are reportedly looking at property elsewhere, but for now Brooklyn remains their home.
 Paul Giamatti is a Brooklyn Heights resident who moved into his apartment building back in 2010. At the time, he was able to buy his unit for $1.3 million dollars. Today, a nice 2 or 3 bedroom apartment in Brooklyn Heights can cost anywhere from just under $1 million dollars to $2.5 million. One 8 bedroom townhome on Clark Street is on the market for $7.8 million dollars.
 Some recent rumors flying around Brooklyn say that Matthew Broderick and Sarah Jessica Parker are both selling their homes in Manhattan to move to Brooklyn. They are reportedly converting two townhomes in preparation for the move.
 Two actors who also live in Brooklyn are Patrick Stewart and John Turturro. Turturro has lived in Brooklyn or Queens his entire life, and now lives in Park Slope. It is said he can often be spotted at a di la Trattoria, a Brooklyn restaurant serving northern Italian cuisine. Patrick Stewart, on the other hand, just bought his $2.5 million dollar condo in Park Slope last year.
 When walking the streets of Manhattan or Brooklyn, keep an eye out for some of the most famous celebrities in the country. You're sure to spot more than a few browsing in shops or dining in restaurants of the areas they call home.