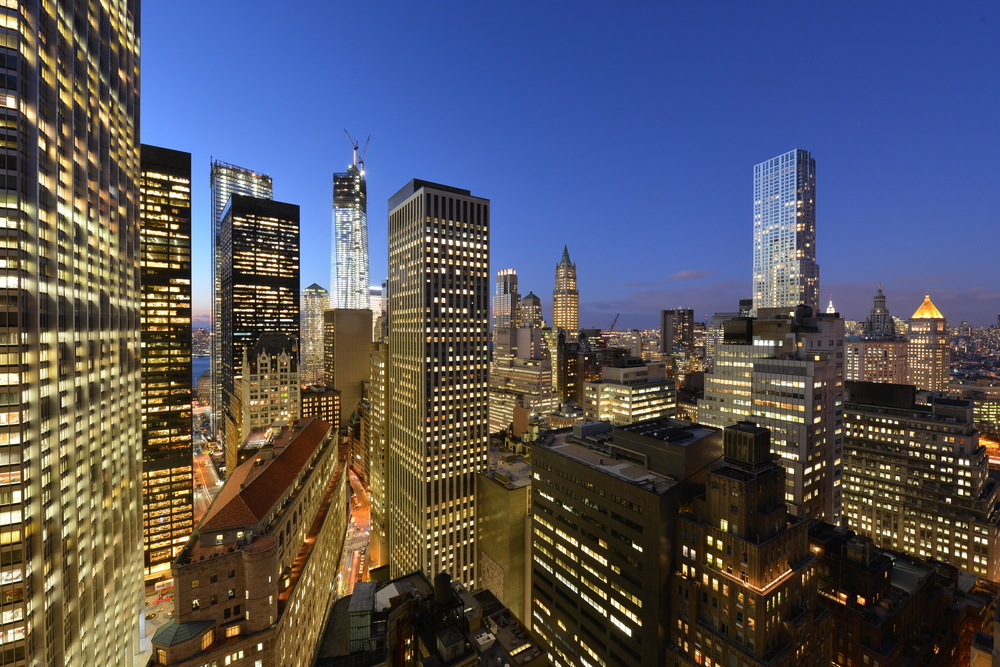 Sales are going strong for the recently developed 99 John Deco Lofts. Situated in the heart of the Financial District, these spacious condominiums feature modern amenities and a classic limestone and granite exterior that integrates beautifully into the downtown atmosphere.
The building itself has been a part of the Manhattan landscape for quite sometime. In fact, it was originally constructed in 1933. Designed by Shreve, Lamb & Harmon, which famously designed The Empire State Building, the building itself is a work of art. With 16 inch concrete walls, the building is in solid shape and guarantees absolute privacy and solitude within each unit. Thanks to a full renovation and updates, the building maintains old world construction features while still providing all that is needed for modern city living.
With prices ranging from around $600,000 to around $1.5 million, the 99 John Deco Lofts offer a variety of different floor plans to choose from. Available units offer up to two bedrooms and two bathrooms with square footage ranging from around 500 square feet to 1,250 square feet.With more than 100 different floor plans to select from, the units each offer a unique look and feel to suit the needs of virtually anyone looking for a great place to live in Manhattan.
The 99 John Deco Lofts also feature a number of amenities for residents to enjoy. One of these includes the stylish lounge and lobby. The condo also boasts a roofdeck complete with a roof top dining table. Here, you can watch the sunset and listen to your favorite tunes on the iPod docking station. For extra relaxation, visit the Zen garden and soak up the beauty of the flowers and interesting design. The condos also offer 24 hour concierge, a parking garage and a gym. Other conveniences include the on-site drug store, pharmacy and grocery store.
Of course, the location is one of the greatest draws of the 99 John Deco Lofts. Located in Lower Manhattan, residents are only steps away from a seemingly endless array of cultural attractions, chic shopping, dining and nightlife opportunities. The Financial District is also home to some of the best playgrounds and schools in the city. The condos are also conveniently located near to two water taxi docks and five subway lines, making it easy to visit your other favorite parts of the city.
With so much to offer, it is easy to see why more than 85 percent of the units have already been sold. If you want to be a part of this beautiful condo community, there is little time to spare. Contact us to learn more.